Someone said one day if i were to be the same with girls as I am with my bikes, I would have been a different man! Closer, Caring, etc, etc.
Well, i could'nt agree more 🙂
Here is one of mine along with Aalok's beauty.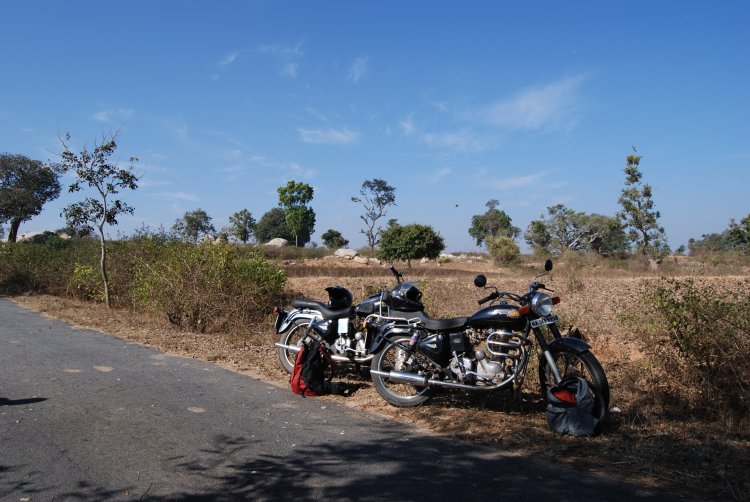 Somehow this may be the reason I like these lines of Boss (Bruce Springsteen)
"Some girls they want a handsome Dan
or some good-lookin' Joe on their arm
Some girls like a sweet-talkin' Romeo
Well 'round here baby
I learned you get what you can get
So if you're rough enough for love
honey I'm tougher than the rest"
Well, that's a bit too much talk I guess
some voices from the empty space inside!
Never learnt to say 'miss you' and
probably too proud to say 'stay'!
then again, Change is the only thing constant in this lil life 🙂 and so there is a new day everyday …